Is it possible to combine the traditions of printed press with online content- and visual elements? The annual special issue of Kismama magazine, "ANYA" (Mother) has made a notable experiment to achieve this. In its most recent issue the publication introduced an almost unique novelty on the market, targeting Generation Y, as well, who today read almost exclusively online and created a modern, easy-to-consume, 21st-century magazine that covers women's topics through a "mother's filter".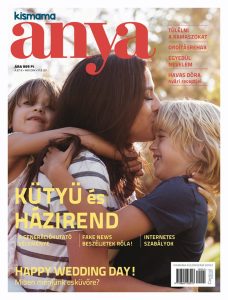 The editors of the magazine strive to be innovative not only in terms of content, but also structure, opening yet another way to a constantly changing and ever younger readership.
The design of the new column system of ANYA allows the magazine to also cover key topics of interest to mothers, such as the family use of mobile phones. In this issue, for example, a generation researcher helps provide guidance to the parents of Generation Z and Alpha children about ways to set up boundaries and talk about fake news, with a noted child protection expert also providing a set of Internet rules for the family. Topics also include single mothers and their problems with finding a partner, eye-rolling teenagers who make the life of their parents truly difficult, and women who relieve their anxiety through constant cleaning.
In addition to the numerous thought-provoking articles there are also lighter pieces for women: how can a mother transform herself in the morning rush in just five minutes or what should the family wear for a summer wedding? Readers can find out this and much more in ANYA magazine.
reference: https://wellandfit.hu/aktualis/2019-06/anya-magazin-y-generacio/